Photo Gallery
Our customers love our Hobby Horses and often send us pictures of their children with their Hobby Horses.  It's great to see the enjoyment that our products bring.
Beautiful bay hobby horse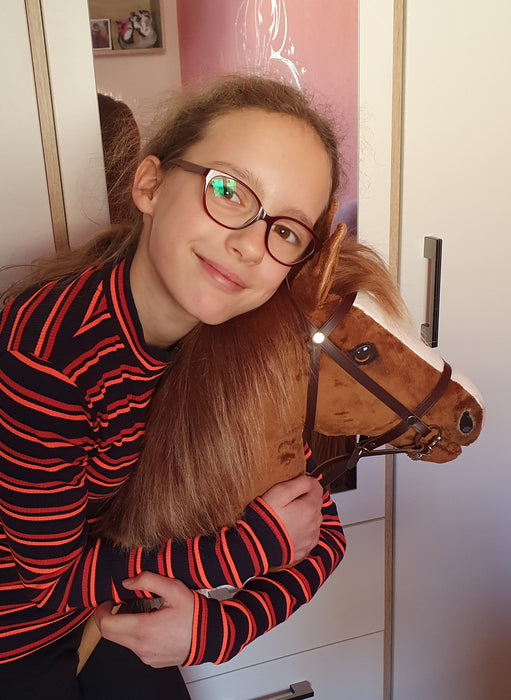 Chestnut hobby horse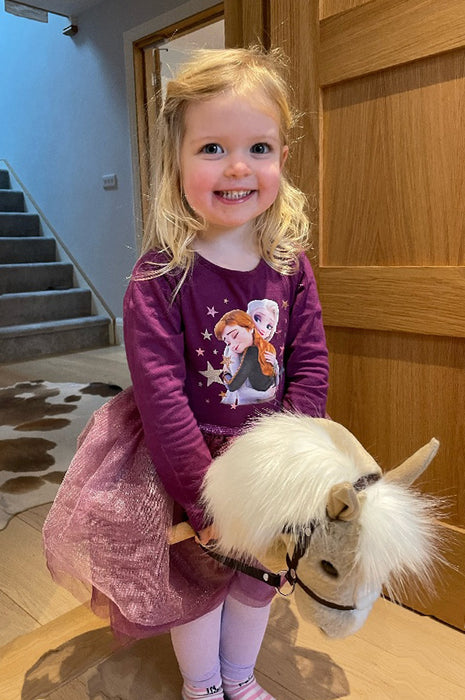 My first pony!
Silver grey hobby horse
Watching the real thing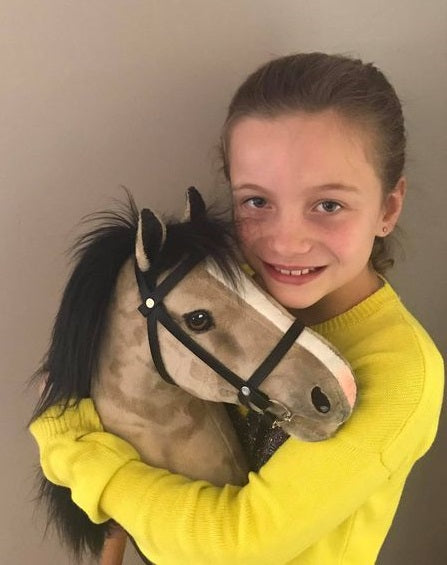 My favourite horse
Best birthday present ever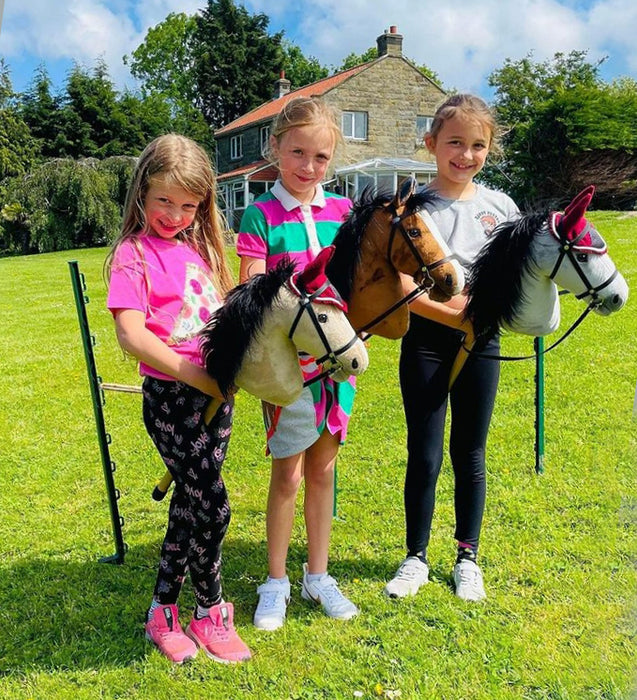 Riding with friends
My best friend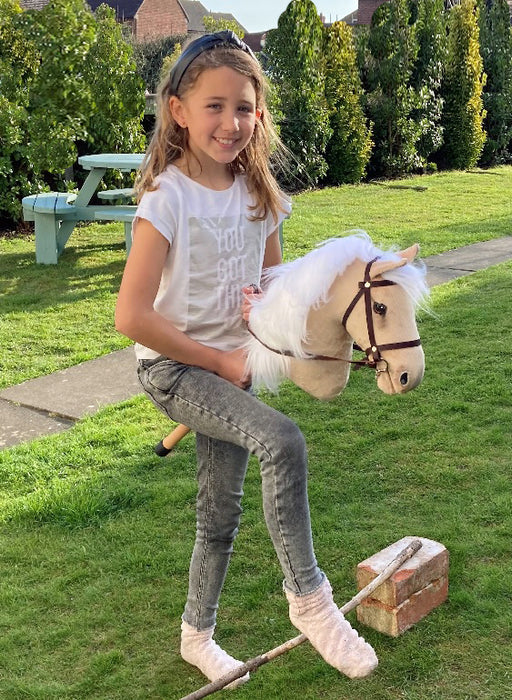 Pretty palomino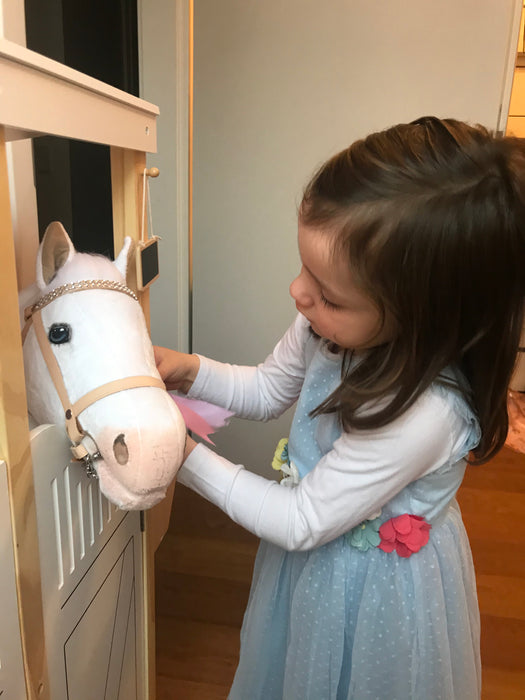 Snow white pony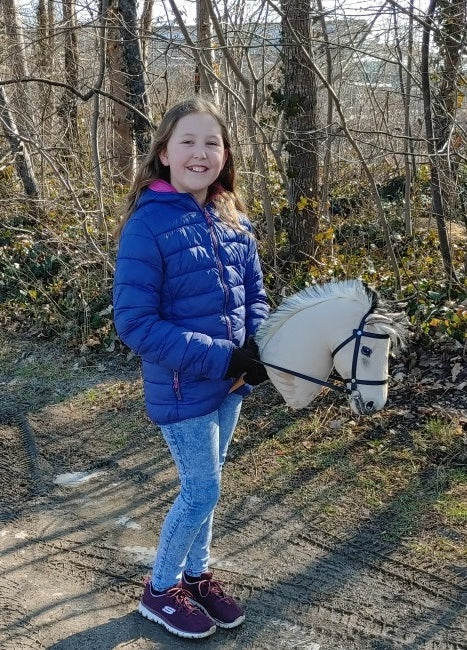 Fjord ready for a ride
Blue roan dressage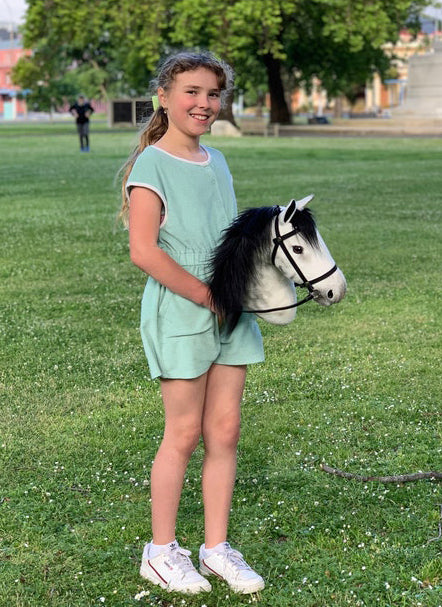 Dapple grey with black mane
Palomino on the beach
Snow cream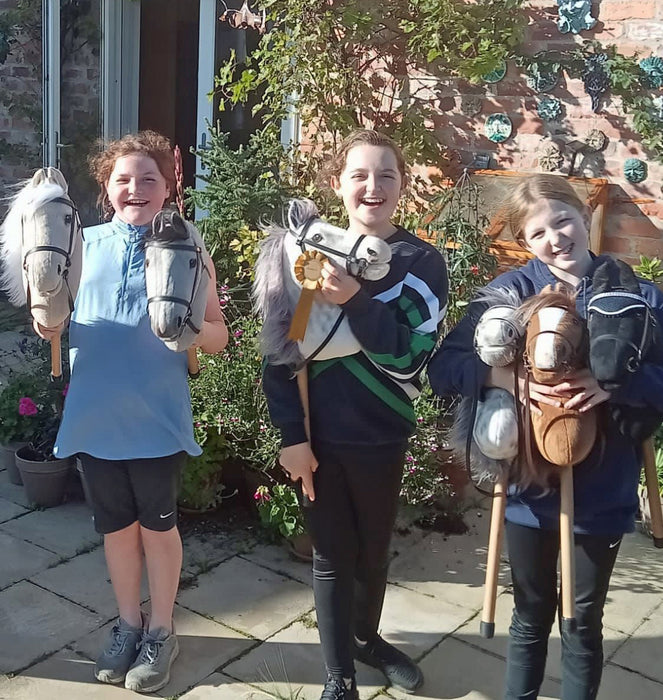 All together for the horse show!
Rosette winners at the show